In The Media
Follow our story as it unfolds
Stuff.co.nz: How One School is turning plastic waste into desks.
June 2023
Manurewa High School has a plan to refurbish old desk frames using new tops, made with 100% recycled plastic panels from local startup Critical. When the school no longer needs the desktops, they can be bought back by Critical.
Read more
NPR
May 2023
Plastic recycler Critical to expand micro factories globally. Critical CEO and co-founder Rui Peng speaks with Fiona Rotherham.
Read more
Podcast: This Climate Business
April 2023
Conventional plastics recycling is fussy: it can handle only four of the 24 types of plastic, and even those have to be clean. Here's the story of Auckland-based social enterprise Critical, which uses a proprietary technology to turn a wide range of waste plastics, including more contaminated ones, into construction boards and countertops.
The Project
October 2022
The Change Maker transforming our plastic waste into a unique building material.
Read more
Podcast: Shape The System
April 2022
In episode 41 we talk to Rui Peng about plastic and its role in rethinking the materials used in all forms of commercial enterprise from retail fit-outs to moving to furniture.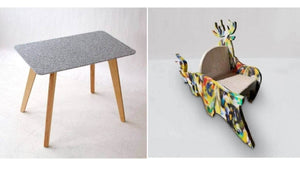 Stuff.co.nz
April 2022
The social enterprise turning plastic waste into something beautiful.
Read more
Sustainable Business Network
April 2022
Recycled plastic bags feature in new store (Critical.)
Read more
Cuisine
August 2021
A social enterprise that hopes to save the world, one plastic milk bottle at a time.
Read more
The Warehouse Group
October 2019
The making of Torpedo7's reusable bag fixtures
Tedx Talks
July 2018
The Unlikely Neighbourhoods of Innovation | Andy Crowe & Rui Peng | TEDxAuckland